Equine Wellness Programs in Maryland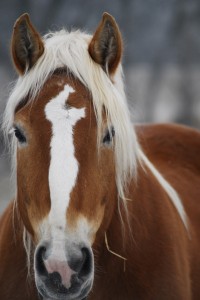 Our Wellness Programs will help keep your horse on schedule and prevent costly problems before they occur.
We are dedicated to the overall health and longevity of your horse(s) and feel the best way to accomplish this is through the services offered in our Wellness Program.
Monocacy Equine offers two types of annual Wellness Programs. These programs include three visits throughout the year and include a physical exam with written report, vaccinations including Influenza, Rhino, Eastern and Western Encephalitis, Tetanus, Potomac Horse Fever and Rabies, Dental exam and floating, Fecal testing and a Coggins test. The Mature Horse Program also includes a CBC and Chemistry. For forms and pricing please, see Client Forms.
View our Comprehensive Wellness Program outline.
Basic Horse Wellness Program
The Basic horse wellness program includes:
Physical Examination
Dentistry
Vaccinations:  Influenza, Rhino, EWE/T, West Nile, PHF, Rabies
Fecal Test
Coggins test
Mature Horse Wellness Program
The Mature horse wellness program includes:
Physical Examination
CBC & Chemistry
Dentistry
Vaccinations:  Influenza, Rhino, EWE/T, West Nile, PHF, Rabies
Fecal Test
Coggins Test